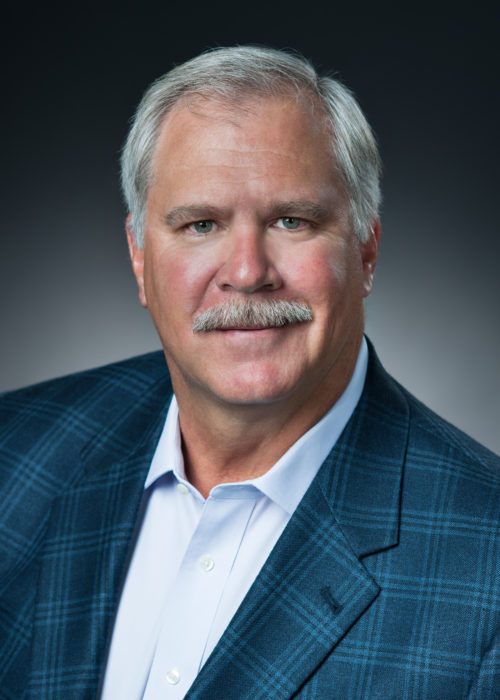 Thomas Nickoloff
Trustee
Thomas R. Nickoloff, Trustee – Mr. Nickoloff and his wife Brenda founded the Nickoloff Family Foundation in 2017 with the mission of "Promoting Excellence in Educational Outcomes,"primarily focused in New Mexico. It is the Nickoloff's core belief that a quality education provides a gateway to personal fulfillment, achievement, self-respect and rewarding work, for the betterment of the individual, families and society. Building stronger individuals, families and community is central to the Foundation mission of funding and "Promoting Excellence in Educational Outcomes."
Mr. Nickoloff is Co-Founder and Managing Director of BlueStone Venture Partners, LLC, with offices in Santa Fe, New Mexico and Tucson, Arizona.  Mr. Nickoloff has many years of private investment experience. Prior to BlueStone, Mr. Nickoloff founded Camino Real Capital Partners, LLC ("CRCP"), a successful family office and venture capital company focused on investments in health innovation, advanced materials and applied technologies and headquartered in Santa Fe, New Mexico.
Mr. Nickoloff is also the founder, or co-founder of several active oil & gas related entities, including: TRNCO Petroleum Corporation, a Geophysical Project Management company, based in Midland, Texas where Mr. Nickoloff serves as President and Chief Geophysicist, Estancia Oil and Gas, LP, an upstream exploration and production company, with offices in Midland and Austin, Texas, and Black Dog Holdings and Management, LP.
Mr. Nickoloff holds a Bachelor of Science Degree in Geophysical Engineering from Colorado School of Mines and has served in both elected and appointed public office. Nickoloff is deeply committed to his New Mexico community, serving on the Board of Directors of numerous non-profit organizations – most recently NDI New Mexico and Big Brothers Big Sisters, Mountain Region in Santa Fe.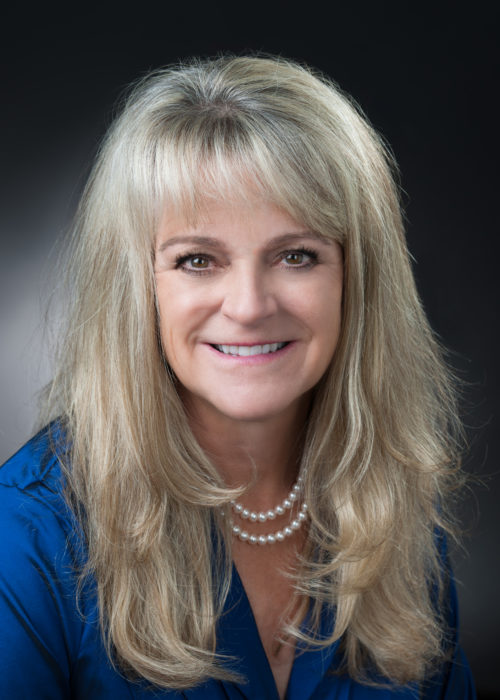 Brenda Nickoloff
Advisory Board Member
Ms. Nickoloff joined her husband Tom in helping establish the Nickoloff Family Foundation in 2017 with a vision of promoting access to successful educational programming. As a mother, Brenda observed how great teachers and thoughtful, proven educational programming could change children's lives.  Her hope is that all children have access to these opportunities.
Brenda provides administrative and support services to the Foundation, in addition to serving as a member of the Advisory Board. Prior to joining the Foundation, Brenda managed several homeowner's associations where she worked closely with board members and facilitated policy implementation, compliance, management and oversight.
Brenda holds a Bachelor of Science Degree in Management from Purdue University. Over the years she has been an active member in her community and has served on numerous boards and committees.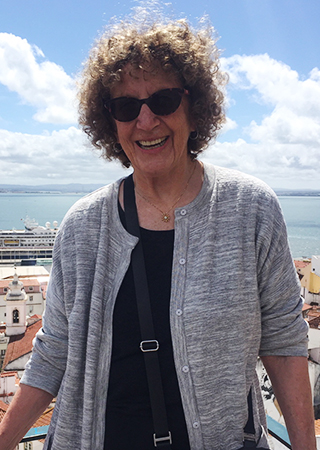 Diane Fisher
Advisory Board Member
Diane Fisher recently retired from her role as Senior Vice President and General Counsel for Presbyterian Healthcare Services. Before joining Presbyterian in 2002, Ms. Fisher served as the general counsel for the New Mexico Department of Health and was in private practice in Albuquerque. She has been involved in health care law and policy for most of her 40-year career practicing law. Ms. Fisher is licensed to practice law in New Mexico and Colorado (inactive) as well as before the United States Supreme Court. She is AV rated by Martindale-Hubble®. Ms. Fisher has served for many years on the board of directors of ARCA, an organization providing services to individuals with developmental or cognitive disabilities, including two terms as chair. She has served as president of the board of Albuquerque Healthcare for the Homeless and currently serves on the board of directors for NDI New Mexico, where she chairs the Governance Committee. Ms. Fisher graduated from Stanford University in 1971 and from the University of New Mexico School of Law, summa cum laude, in 1978.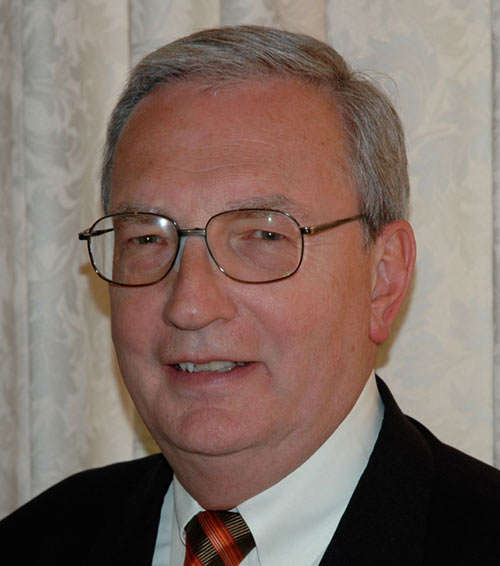 John Berndt
Advisory Board Member
Mr. Berndt is a retired corporate executive whose career in telecommunications was spent primarily with AT&T, and then with shorter stints with the Fluor Corporation and the Sprint Corporation. That career included leadership roles in a wide variety of functional areas, including substantial international experience and the CEO/President position for major business units. During his career, and subsequent to stepping down as an active executive, he served on the statutory and/or advisory boards of a range of for-profit and not-for-profit organizations, primarily in the telecommunications, technology and education sectors. The latter was focused in the higher education area, including board positions at the University of Wisconsin – Madison, the Fuqua School of Business at Duke University and the Thunderbird School of Global Management in Phoenix, Arizona. He also served on the Trade in Services Advisory Board to the US Trade Representative in the US Department of Commerce.
Mr. Berndt holds a Bachelor of Science degree in Electrical Engineering from the University of Wisconsin – Madison, supplemented by graduate studies in business management at Pace University in New York City and the University of Wisconsin – Milwaukee. He is a member of the Council on Foreign Relations and the National Association of Corporate Directors. John and his wife Jean have four grown children and nine grandchildren, and split their time between homes in Scottsdale, Arizona and Santa Fe, New Mexico, where he currently serves as a director for NDI New Mexico.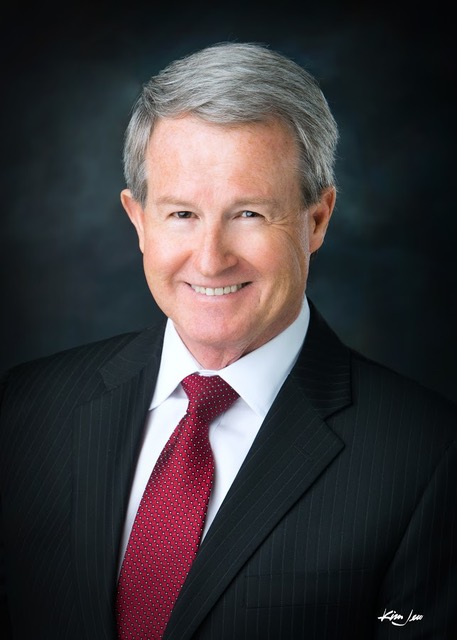 Paul J. Cassidy
Advisory Board Member
Retired — Managing Director, RBC Capital Markets, U.S. Municipal Finance
New Mexico Region
Mr. Cassidy retired from RBC Capital Markets in 2018, after 42 years employed as an investment banker focusing exclusively on municipal finance. He joined RBC Capital Markets in April 1994 and managed the New Mexico office until his retirement. Mr. Cassidy's experience includes municipal debt origination with roles as Senior Manager, Co-Manager or as a Municipal Advisor. He represented most all of New Mexico local and state agencies over his career with regard to financing for capital and infrastructure projects including related policy development.
Mr. Cassidy was appointed to the State Board of Finance in and the New Mexico Military Base Planning Commission in 2020 by Governor Michelle Lujan Grisham. He also serves as Vice-Chairman of the Board of the Venture Fund and NDI-New Mexico, and member of the Board of the Kirtland Partnership Committee, NDI New Mexico, United Way of Central New Mexico, New Mexico Highlands Foundation, UNM Foundation, Angel Fire Public Improvement District and Health Leadership High School Foundation.
While working, Mr. Cassidy was a Financial Industry Regulatory Authority (FINRA) registered representative holding Series 7, 24, 41, 50, 53, 63 and 79 licenses.
He received a Bachelor of Science Degree in Finance from the University of Wyoming in 1975.